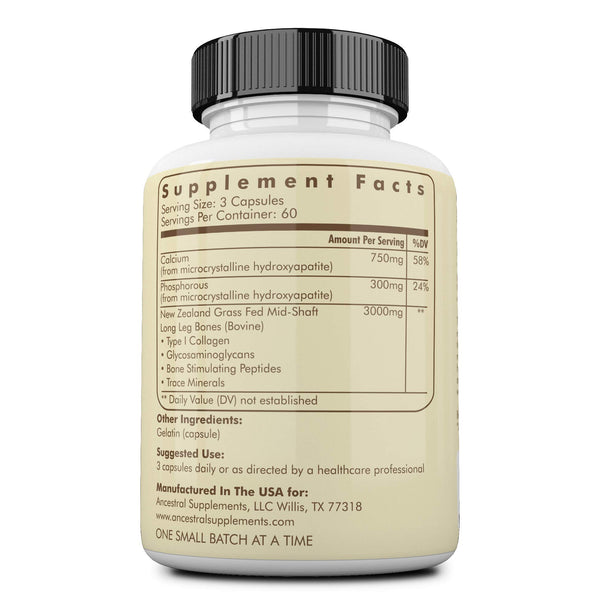 Grass Fed Beef Living Bone
Other Ingredients: Collagen (Beef gelatin) Capsules
Beef Living Bone contains...
Calcium and Phosphorous in the ideal physiological ratio of 2:1
Essential Trace Minerals as well as Type I Collagen
Molecular Bio directors — DNA Blueprints To Build and Repair Healthy Tissue
Bone Stimulating Proteins (IGF I & II, TGF β, Osteocalcin)
*One capsule of Living Bone contains 250mg of calcium. One bottle of Living Bone can support your calcium needs for 60 days!
Beef Living Bone supports...

Optimal Bone Mineral Density

 

Bone Strength and Flexibility

 

Absorption of Calcium and Phosphorous

 

Muscle maintenance and repair